The chocolate GALETS that predict the future with scratch cards and discover the message.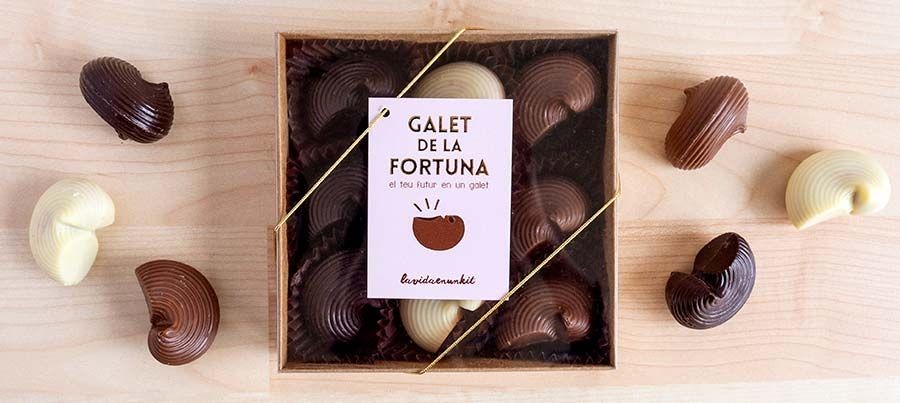 9 exquisite chocolates in the shape of a galet
· White chocolate galet with crunchy macadamia praline with Catalan cream
· Milk chocolate galet with crunchy hazelnut praline
· Dark chocolate galet with a creamy and intense chocolate

Interior box measures: 12 x 12 x 3cm with label with golden letters.

9 Chocolate Galets: unit weight of each chocolate 15.66 gm - white chocolate, milk chocolate and dark chocolate.

Inside box: 9 cards with scratch-off ink with their respective encouraging messages.
2 different models of box (with pink or blue label to ensure that the texts inside are not repeated if 2 boxes are purchased).

Contains traces of gluten, milk, sesame and nuts and soy lecithin
May contain traces of gluten, milk, sesame and nuts.
Store in a cool, dry place at a temperature below 20°C

Manufactured by LUDOMAR in Barcelona. An original design by Vifo Barcelona.