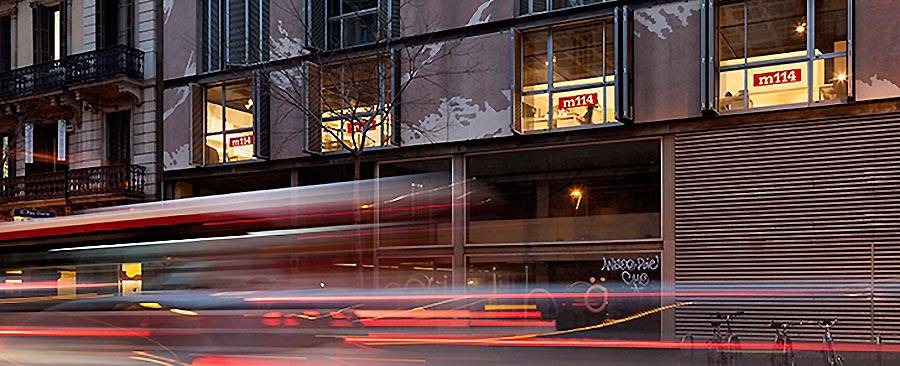 Mobles 114 editions is a contemporary furniture publishing company based in Barcelona. The brand m114, founded in 1973, aims to improve the quality of collective spaces and the home with a timeless design and author.
Tradition and modernity are combined in the different catalogs that Mobles 114 publishes and that are part of the world of contemporary design. We foster creativity and design in interior spaces and architecture through five product catalogs of different typologies that, together, make up a common aesthetic proposal, identified with the Mobles 114 brand.

The edition of our products is the result of the reflection and the knowledge of the needs of each proposal; for this reason, we rely on designers to edit furniture that surpasses the creative process and delves into material development - that transforms paper into a solution -, always serving the demands of quality and functionality, thus advancing to the user's needs. Our furniture is designed by internationally renowned authors, and they form a coherent and solid catalog.

For manufacturing, we defend innovation and technology, the selection of enduring materials and industrialization, with a great respect for the creative process, aesthetics and functionality, and frame the process in a sustainable consumption model.
More