Measures:
33 x 29 x 11 cm ·
Weight:
≈550gr.
Minimum price guaranteed.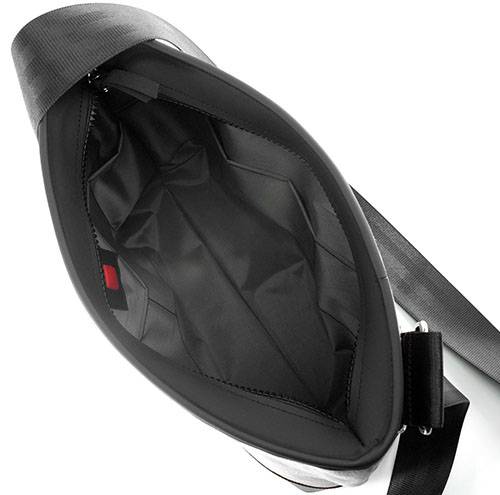 The lighting system is integrated into the same bag and comprises two Led ligths, an actuator button and a removable battery included. Is studied in detail, the location of its components, the angle of the Leds, its construction and hard button, the optimum time during which the light is on, and the use of batteries with a duration tested over two years.

FUNK
Outer:
-
Made with seatbelt obtained from factory surplus.
- Top zipper closure.
- Adjustable strap made of seat belt.