All this is presented inside a practical plastic bag designed to hang on the neck and investigate the city while the activities are carried out.

This bag includes:
· An XXL map to paint and play while Barcelona is known.
· A passport, on the back of the map, to fill out passing tests in the city.
· 15 beastly stickers that want to find their place on the map.
· Parts to trim and mount on top of the map.
· A multilingual book (Catalan, Spanish, English, French and Chinese) with instructions to do 50 different activities.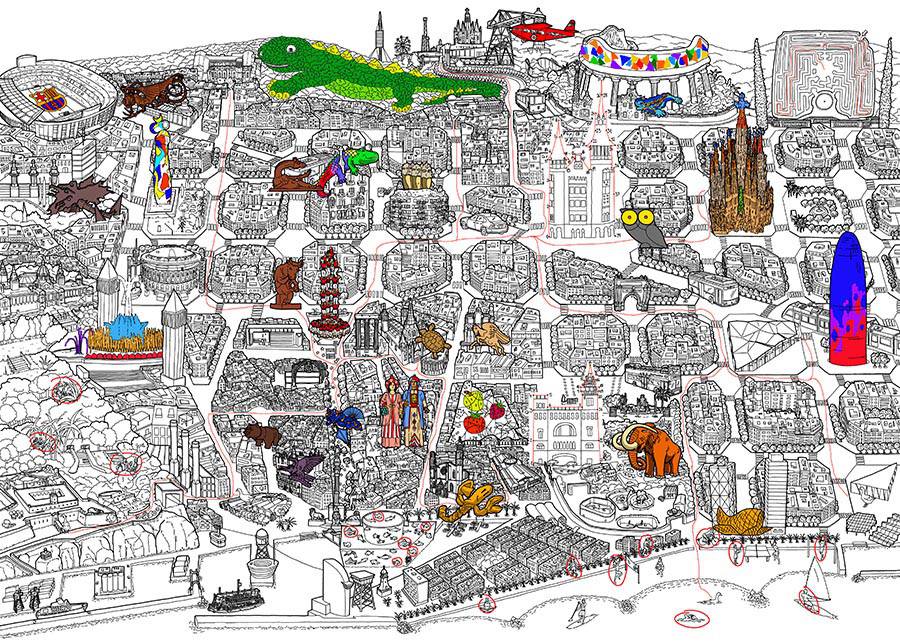 Multilingual ISBN: 978-84-9979-392-4 · Author: Begoña García Carteron · Number of pages: 28 + stickers + cutouts + XXL map · Map format: 60x84cm., book: 15x24cm.
· Weight: 200 g.
· Binding: spiral in transportable plastic bag.