The maximum expression Nousegons Unique is the uniqueness of a territory, Arbeca, and the tenacity of each story that has preceded us. The symbiosis of these two elements has created a unique result, the ultimate expression of the original essence of the Arbequina. A true natural juice of green arbequina olives. This is Nousegons Unique: unique, vibrant and seductive.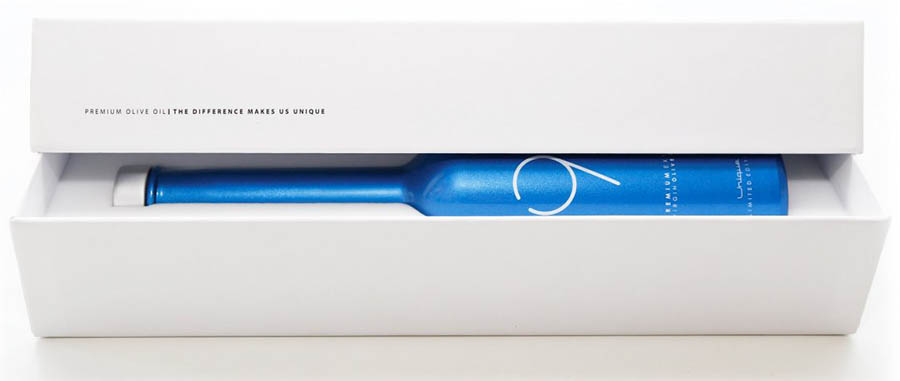 Nousegons commitment to excellence is absolute. Nousegons Unique is made exclusively with the best green arbequina olives, delicately selected and collected manually, during the month of October when the olives have an initial point of maturation, and transported only in boxes of 12 kg. Obtained by mechanical procedures and by cold extraction. In the years that the harvest does not meet the quality requirements, Nousegons does not produce.

We are territory. We are past.
---
Each bottle is an acknowledgment to our territory and to the people who have preceded us. A territory marked by extreme weather, with very hard periods of drought and / or frost. That today, we can continue to enjoy Arbequina olive trees that have borne fruit to more than 4 generations, thanks to the sacrifice and perseverance of our ancestors.
Tasting note
---
On the nose: Elegant. Nousegons Unique presents a lively and luminous aroma of green fruit with floral, almond, walnut, jasmine and vegetable notes.

In the mouth: Vibrant and seductive. The amalgam of green notes, nuts and vegetables is composed of a sweet, a bitter and a spicy that ends up conferring the perfect balance in the mouth.