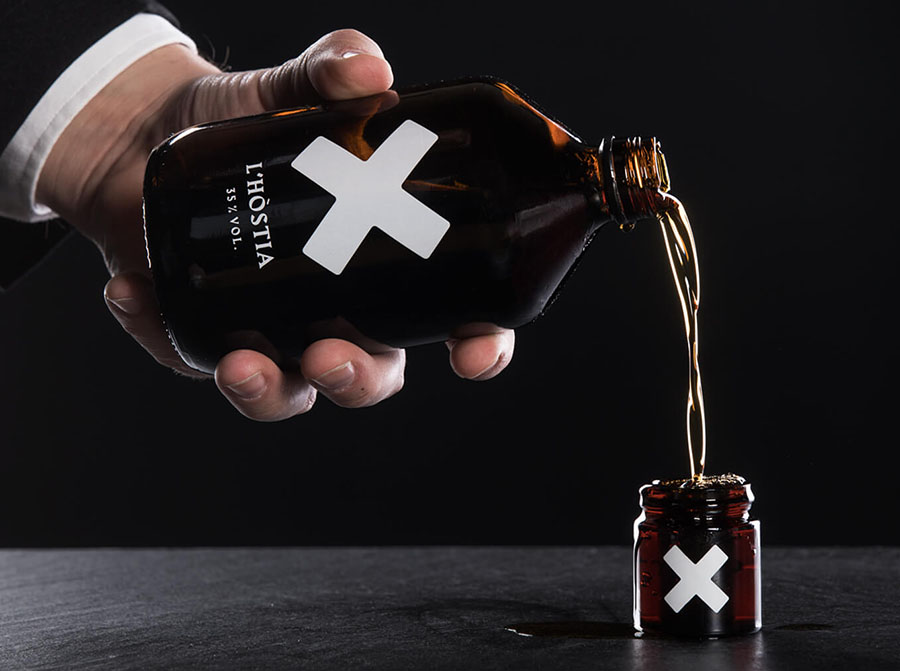 L'HÒSTIA

---
THE HARDCORE RATAFIA.
5, 50 i 100 cl. - 35% vol.
Green walnut liquor macerated with more than twenty natural extracts of herbs and botanicals such as rosemary, cinnamon, sage, orange, dried anise or fennel. A 4-month maceration and subsequent aging at the Casa Berger winery in Santa Fe del Penedès.
THE AUTHENTIC AND GENUINE ELIXIR THAT WILL BREAK US FROM ANY EVIL. AMEN.
Mossèn Hilari.