One of the iconic images, when we think of the story of En Patufet, is the giant coin accompanied by the protagonist of the story. Representation of this moment with this piggy bank, made of beech wood and finished with natural wax and certified for childhood to protect the illustration of Pilarín Bayés.



The En Patufet

piggy bank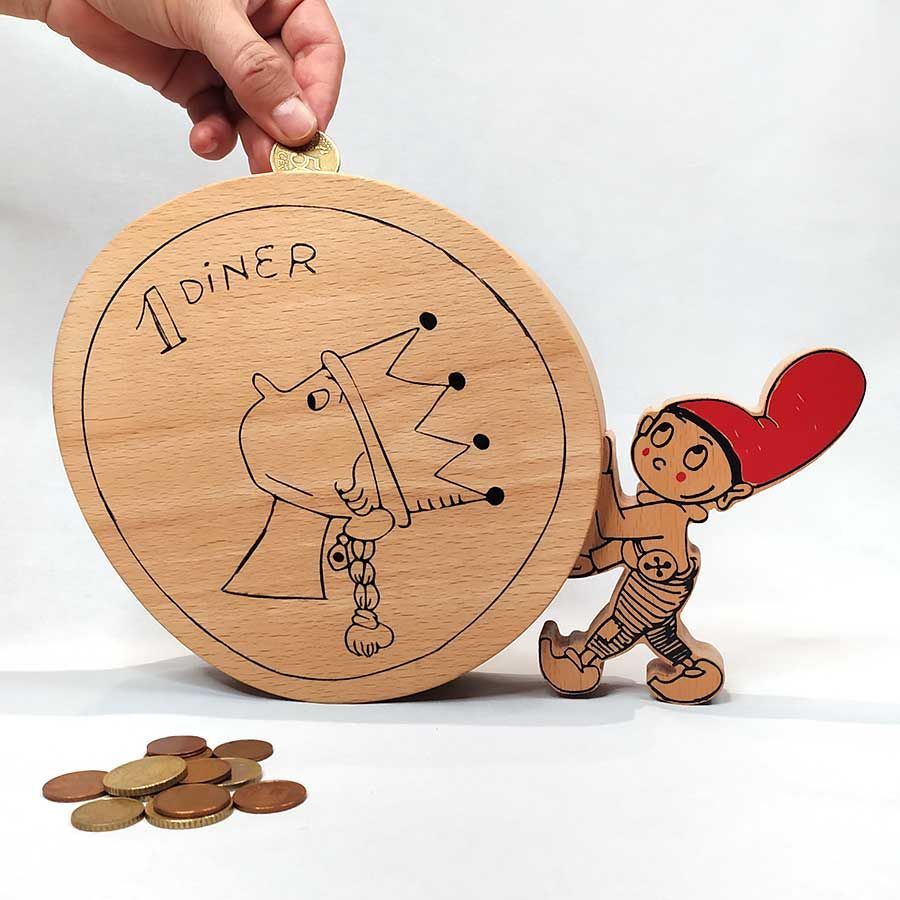 Made and designed in the Fusteria de Tell Fusta in Vulpellac with the drawings made by Pilarín Bayés in her studio located in Vic.


PILARÍN BAYÉS:

He was born in Vic in 1941, in the midst of the Franco regime. She studied at the Faculty of Fine Arts in Barcelona and was discovered there by the pedagogue Marta Mata, who introduced her to the professional world. In 1964 he published his first children's story, El meu pardal, at Editorial la Galera, and began collaborating with the Cavall Fort magazine. From the beginning until now, Pilarín has published almost a thousand books, some translated into eight languages. He has collaborated in countless publications, exhibitions of original work, and his drawings have been applied to all kinds of supports and formats.

She is an artist committed to her country, Catalonia, and this is clearly reflected in the bulk of her extensive work. Likewise, his great artistic and human quality has allowed him to illustrate any scene, place or character from all over the world and from all times.

In 1991 the Generalitat de Catalunya awarded him the Creu de Sant Jordi and, in April 2011, Vic awarded him the city's Gold Medal.