Ideal for the kitchen to protect the floor and avoid slipping. Easy maintenance, being suitable for the washer and dryer. It can also be placed in front of an exit on the terrace or inside, helping to reduce dust and humidity in the house. 2 years warranty.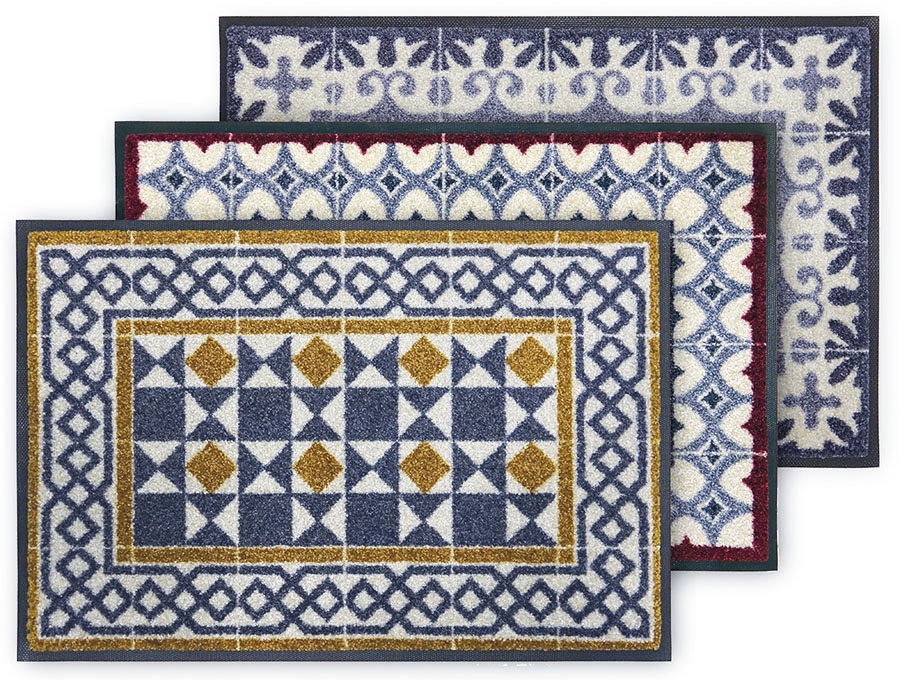 Hydraulic soil is part of our history. Now it is also our present. Hidraulik carpets recover the aesthetics of the traditional tiles of Modernism and propose new contemporary versions transformed into original decoration complements.
More than a hundred years ago, a new sense of harmony filled the home environment with light, color and attractive shapes. The hydraulic floors represented good taste, personalization, aesthetic sensibility. Today we recover that spirit with a contemporary version of the unforgettable tiles of Modernism. Hidraulik carpets. History and uniqueness, comfort and design.
A proposal that has its main value in the combination of design and functionality: a recreation of the attractive appearance of the hydraulic tiles applied to a thin carpet of synthetic material with very advanced properties.