Every time we are more who want to enjoy more nature at home or at work. We want to be surrounded by greener. We want to breathe cleaner air. Citysens, with three international awards (IF Awards 2017, European Design Awards 2017 i Good Design Awards 2017), proposes a new vertical garden that fits into our daily lives and in any kind of space: large or small, indoors or outdoors.

Citysens has a vertical structure up to 1.6 m tall. You can have more than 4 plants in the same space of one. It incorporates a unique irrigation system. Garden base makes water reservoir and a small water pump, connected to a timer, watering the plants every day. We have taken into account all the details: the water pump is very quiet and timer saves time and money. Self-watering Citysens garden has been designed for your maximum comfort. No tubes, no more connections, without complications. The irrigation system is mounted while you ride the structure. Once assembled the structure, irrigation runs cleanly and safely through it. The base has a capacity of 7 liters of water. The large capacity of the base, in addition to recirculate irrigation, makes self-watering Citysens has a range of more than 30 days.


Sustainability

Citysens vertical garden is a sustainable and respectful product to the environment because it saves up to 50% water and nutrients compared to conventional irrigation systems.

Thanks to the irrigation system recirculate all irrigation water and nutrients that the plant does not use turns to collect at the base and is reused in the next watering. In addition, we have managed to reduce power consumption required for automatically watering plants only 0.15 €/year.

Citysens is a company with values. Promote economic, social and environmental sustainability of our territory through an entrepreneurial and innovative initiative.

Urban garden
Citysens makes it easy to have a garden or urban garden, so you can enjoy nature wherever you want. Citysens allows maximum flexibility to add any type of plant. Its automatic irrigation allows cultivation of aromatic plants so comfortable and clean. Enjoy unique recipes with fresh and flavorful leaves. An integrated approach to urban lifestyle solution. Living in XXI century cities does not mean you can not enjoy a space full of nature.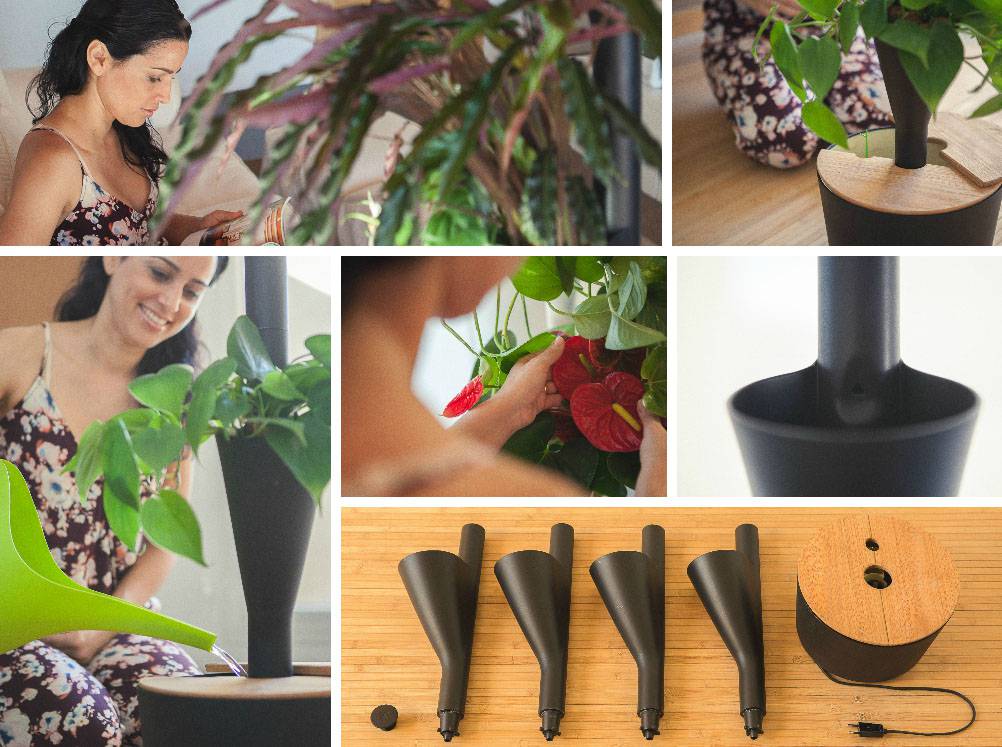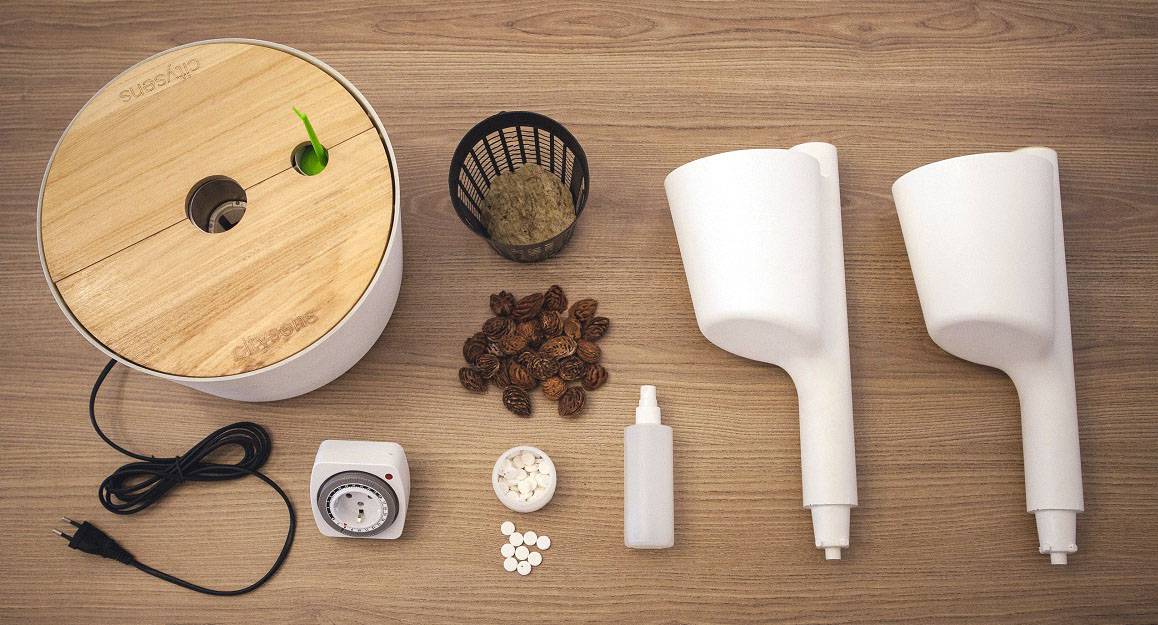 Characteristics
· Height 82/115/148 cm for 2, 3 and 4 respectively pots
· Width 30 cm to the base
· Diameter 12 cm pot
· Ability base : 7 liters
· Irrigation autonomy: minimum of 30 days

The garden is very efficient : consumes less than 0.2 € / year in electricity , saving up to 30 €/year in water and fertilizer , and prevents you from dying plants. The kit includes:
· Modular and customizable structure
· Irrigation pump and timer
· Nutrients for 2 years
· User manual

Citysens garden is designed in Barcelona by Lucid Product Design in collaboration with Pär blanking. Citysens vertical garden is mounted and packed on the premises of the Santa Teresa Foundation (Tarragona) special work.

Warranty
If there is a manufacturing defect in your modular garden you can replace it free of charge during the first 24 months after purchase.