This book talks about the rivalry between the two protagonists over their parents. And how it can become a message about affection and love between two men. A story that shows us in a natural and normalized way the love and care between the two parents, without further ado. And all through the eyes of his children, a true revelation and manifesto about the love between men!
El meu papa més!
JOAN TURU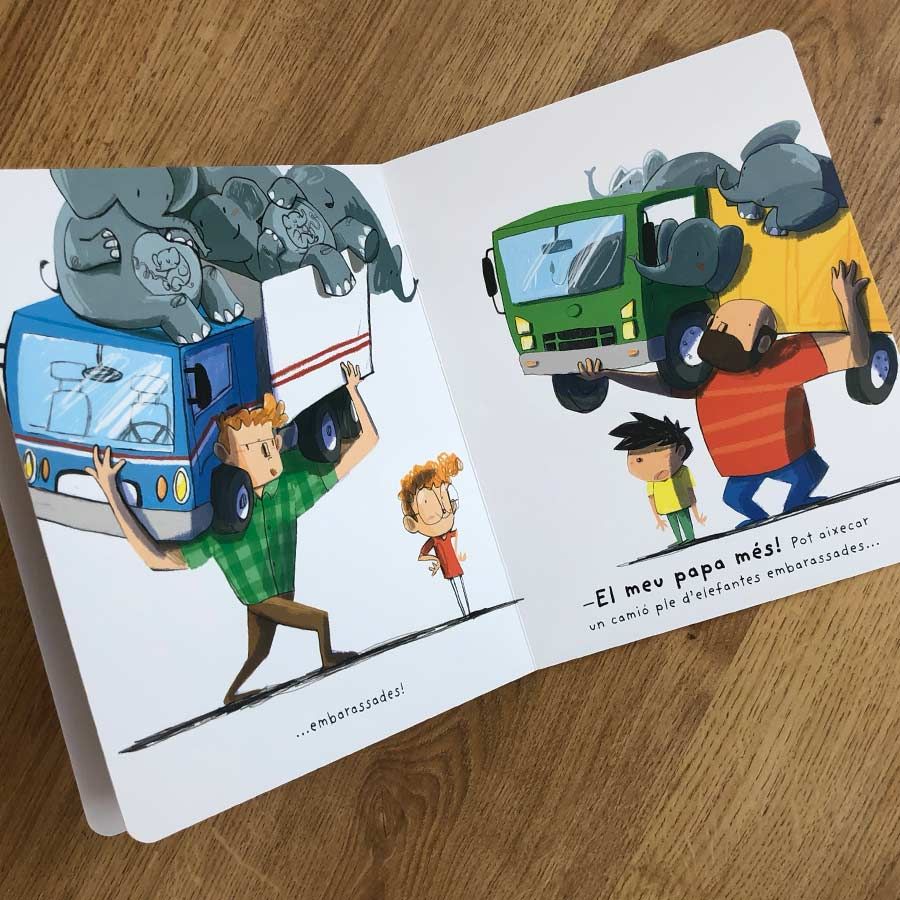 ISBN978-84-18522-60-4 · Number of pages: 32 · Measures: 20 x 25 cm · Cardboard Format
---
FRAN PINTADERA: Oral narrator, promoter of social theater and writer of children's literature. As a writer, he has published with different publishers such as Edelvives, SM, Kalandraka, Ekaré, Takatuka, Akiara Books, among others. His work has been translated in various countries such as China, Turkey, Canada, USA, Germany and Japan.
JOAN TURU: Professional illustrator with a long career, she is dedicated to children's and youth literature with visits, activities and murals in schools, and with the illustration of children's stories, among which highlights the successful Tinc un volcà, by Míriam Tirado.