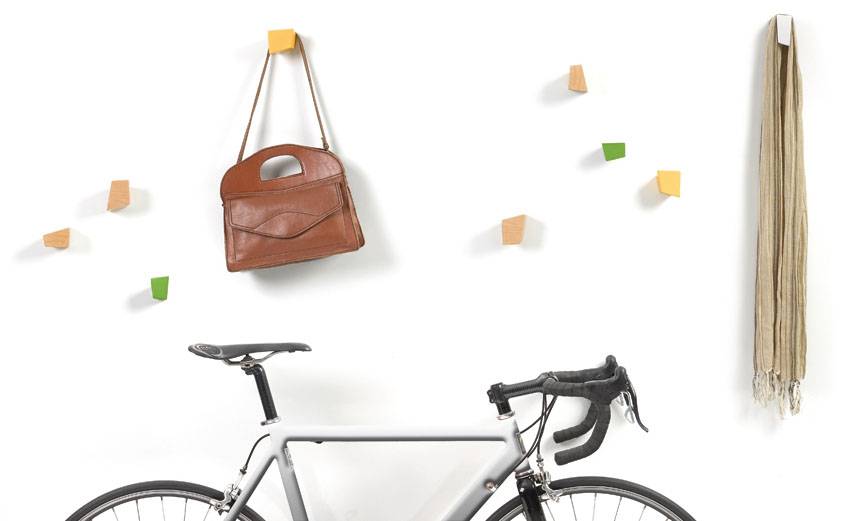 Its modularity allows distribution to suit everyone. It is not a climbing wall, but almost.

TREVISO
HANGER
DESCRIPTION
Wall wooden beech wall hanger painted in different colors. 5 irregular pieces generated from a single block. The most original way to hang your clothing pieces on a wall. Its modularity allows distribution to suit everyone.

CHARACTERISTICS
Irregular wood hangers. Fixing to wall using a double nut bolt and a washer to protect both the product and the wall.

FINISHES
Lacquered beech wood hangers in different colors. The lacquering ensures good protection against external agents or severe atmospheric conditions. Wood covered with a natural varnish.
RAL color codes specified.

COLORS
RAL colors available:
WHITE - 9003
YELLOW - 1016
GREEN - 6017
NATURAL WOOD

FIRE RESISTANCE
Different fire resistance according to material:
M0 -
Metal components: screws.


M3 -

Beech wood hangers.
ENVIRONMENTAL IMPACT
Certificate of Individual Chain of Custody by the Rainforest Alliance for the use of beechwood for the manufacture of our products. Easily segregated materials for later recycling.

PACKAGING
Unique pack designed by Nutcreatives.
CONTAINS - 1 Box: hanger and screws.

WARRANTY
Warranty of 2 years, except for misuse or manipulation.

An original Made Design Barcelona® product. Authorized official distribution to Oniricat®.