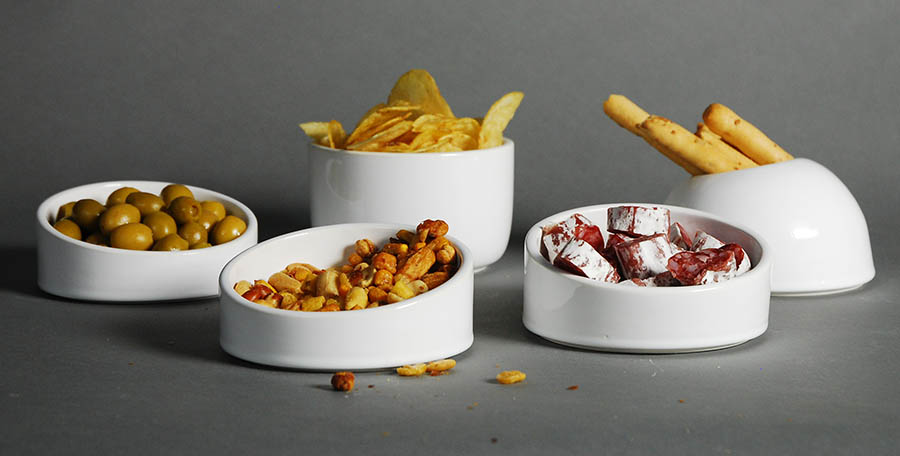 Sifó
- Set of
5 bowls

The bowls have a diameter of 12 cm and together they reach a height of 25 cm. The set has been divided into these 5 bowls distributed oblique shapes, so that they are bowls with a fun and original layout.

Its design has been inspired by the shape of the traditional siphon. The siphon is an icon to complement the drink of vermouth and often accompanies this appetizer.

The design was realized by the industrial designer and founder of the MES3design studio Cesc Mestres and the designer Berta Estévez. Edited by the same design and engineering studio at MES3design and handmade by BAS Barcelona.